Here at choppychoppy we love cookin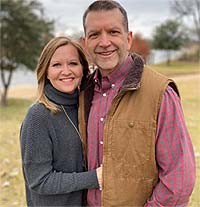 g all kinds of dishes! We also have a fascination for kitchen knives and along our culinary journey, we've gathered quite a collection.
Different kitchen knives do different jobs and using the right kind of knife for a specific task can achieve that task more efficiently, safely and you'll often end up with a better looking finished product too.
We thought we'd combine our experience and expertise all in one place to help advise and assist the average Joe in finding the right knife for the job.
We are an Amazon Associate and as such, we earn from qualifying purchases. We spend those earnings testing new products and adding more content to the website.
We hope you enjoy our site, if you have any questions you can contact us here
Happy chopping choppers!
Steve and Mandy