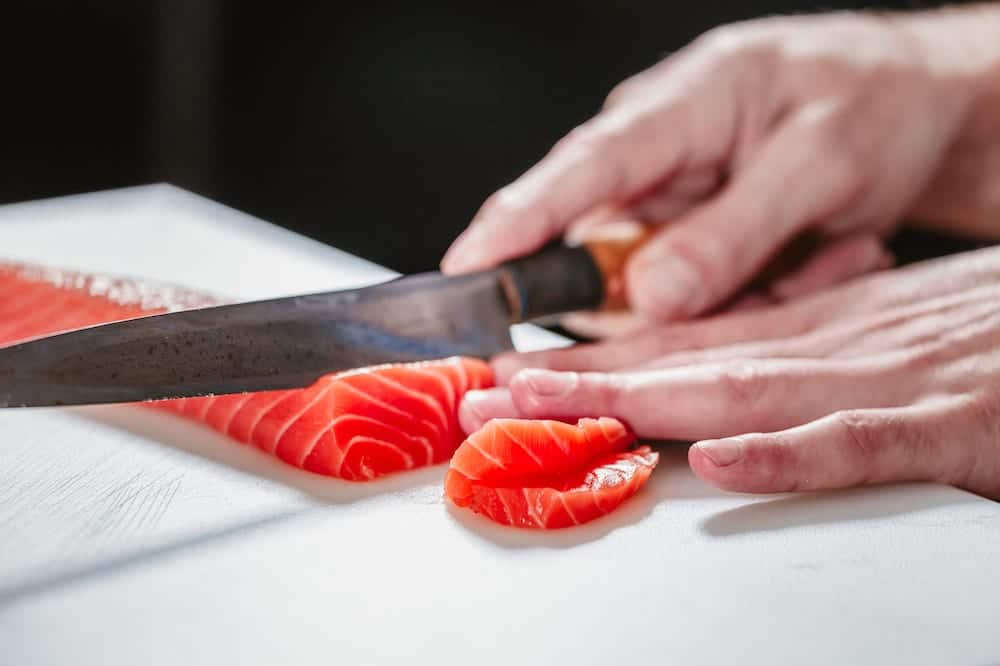 Are you craving sashimi? Want to recreate this intricate dish at home? You should put on your apron and clean out your kitchen utensils because we're here to arm you with the best sashimi cutting technique. The Japanese word "sashimi" literally translates to "pierced body." The name itself is indicative of the precise cutting techniques that are used to make the dish.
Unless you're a sushi or sashimi chef, you probably don't know much about the slicing techniques used. You don't have to stress anymore because we have a complete step-by-step guide on how to cut sashimi just for you. It may seem challenging at first, but with regular practice, you can become a pro at making sashimi in no time.
Before we move forward, let's start with the basics first. Here are some tips that will help you develop your own sashimi cutting techniques.
How to Hold a Knife?
You probably think that the way you hold your knife doesn't matter, but surprisingly, it does. Trust us when we say that paying attention to the way you hold your knife is the first step towards cutting sashimi like a pro.
Most people hold their kitchen knife by the handle. Although this isn't incorrect, to further improve the accuracy and consistency of your cuts, try using your thumb and index finger to hold onto the base of the blade. It might seem a bit difficult to do, but once you get the hang of it, you'll see the difference yourself. You will have more control over the angle and precision of your cuts.
In addition to that, pay attention to the placement of your cutting hand. The cutting hand refers to the hand you use to hold the fish while cutting. When gripping onto the fish, your fingers should curl inwards, forming a paw.
Then, you can use your thumb, which should also be curled inwards, to stop the cutting board from moving while you slice through the fish. Your middle finger should also be perpendicular to the cutting board. By doing this, you can prevent accidentally cutting yourself.
A Tip from the Experts
Make sure the edge of your knife is below the knuckle of your middle finger to avoid cutting yourself. If you want your sashimi cuts to be delicate and precise, you need to have a sharp knife.
Although you can use a regular kitchen knife we suggest using either a Yanagi sashimi knife or a Tako sashimi knife depending on your preferences. Yanagi knives have long, thin, and sharp blades that are perfect for delicate slicing. While Tako knives are long and thin, they have a flat end that makes slicing easier.